Helping You Live a Normal Healthy Life
Creating an Environment for the Mind, Body and Spirit
ABOUT PURE
At Pure Acupuncture & Natural Medicine we strive to provide premium customized care in a relaxed yet professional environment.
Dr. David Suomela D.O.M., A.P. is a Doctor of Oriental Medicine, a Primary Care Provider and an Acupuncture Physician who is National Board Certified by the NCCAOM and Florida State Licensed and insured.
ELITE CREDENTIALS
Dr. David Suomela D.O.M. was the Official Acupuncturist for the NHL Florida Panthers for the 2007, 2008, 2009 seasons!
These elite athletes are provided the absolute best care available from leaders in each of the specialized fields of medicine.
TOP ATHLETES
Recognized as a leader and top of his field for his knowledge
and ability to treat pain and sports injuries, Dr. Dave used his skills and knowledge to not only keep these professional athletes on the ice and performing at their peak but also assisted to accelerate their healing when injuries did occur which in a sport like Hockey is quite frequent.
Dr. Dave has worked with many other top athletes from pro baseball, surfing, MMA, to Olympic athletes, college and high school athletes in all sports and disciplines and of course your normal weekend warriors. He currently works with many cyclists and cross-fit centers as well.
Dr. David Suomela, D.O.M, A.P
David Suomela D.O.M., A.P. Doctor of Oriental Medicine, Acupuncture Physician, is a Primary Care Provider and is a nationally board certified by the NCCAOM and is Florida State Licensed and Insured.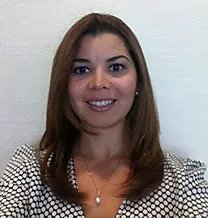 Jenniffer Suomela, M.B.A
Office manager & Billing Specialist
Maintains office services by organizing office operations and procedures
Sabrina Campo
Front Desk/ Licensed Massage Therapist
Licensed massage therapist; uses many different techniques from deep tissue to complete relaxation.
Offering a variety of services for your wellbeing
Come in for a FREE consultation and see how we can keep you in health or return you to health and wellness.